Get Free Expert Help from SCORE Palm Beach County to Start & Grow Your Small Business.
We believe an idea is just the beginning, and we strive to provide the support and tools needed to turn that idea into reality. Whether you are a budding entpreneur or a seasoned business owner, take advantage of our FREE mentoring and FREE educational webinars.
Request a meeting with one of our 70 business mentors to start, grow or transition your business.
Connect with SCORE Palm Beach County
Give back to small business:
Volunteer with SCORE Palm Beach County
Small businesses need help now more than ever. As small business communities recover, you can be a part of helping them return as prosperous and thriving establishments in your local community. New startup businesses are also springing up. Join our volunteer force to be part of helping small businesses start, grow and thrive.
Local Upcoming Online Webinars
INTRODUCING
Small Business Lab Program
SCORE Palm Beach County is now offering existing clients Small Business Labs to complement mentoring sessions in the following targeted areas:
Business Plan
Elevator Pitch
Sales
Digital Presence
Free Individual Mentoring
Whether you're just starting out, in business, or ready to sell or retire, you can get FREE, confidential business advice from expert advisors committed to helping you succeed. Mentors are available to participate in remote mentoring sessions via phone, email, and video.
Attend a Workshop or Webinar
Register today for our no-or low-cost business training. We provide education on a variety of business topics, including marketing, finance, and accounting, management, and others. Live webinars, on-demand interactive courses, and recorded webinars are also available online.
Browse Business Resources
If you're looking for free, local business templates, guides, blogs, or other helpful tools, SCORE is your destination. Browse our resource library to get the latest in small business strategies and trends. Use the information you find in the library to grow your business knowledge.
Browse through these mentoring success stories to learn how small businesses reached their goals with help from SCORE Palm Beach County. Read more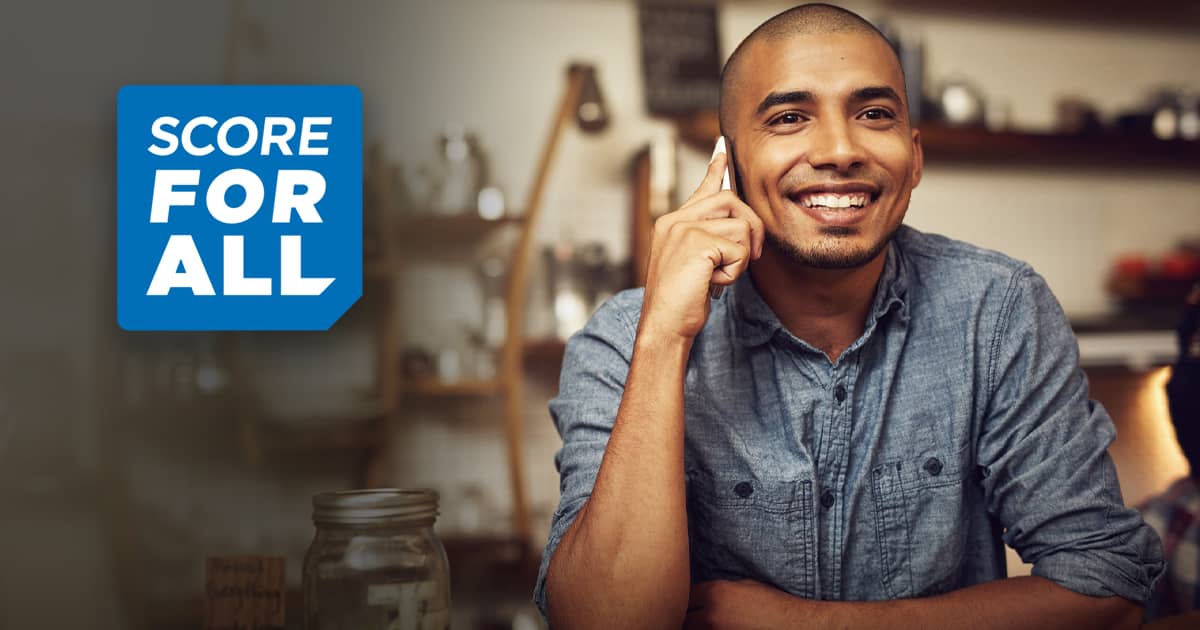 SCORE Empowers All Entrepreneurs
We believe that anyone can start and manage a successful small business. We also know that the road is harder for some than for others. Diverse backgrounds, different voices and unique needs may call for specialized resources and mentoring approaches.
SCORE is listening, recognizes these diverse needs, and provides personalized support in a wholly-inclusive platform called SCORE for All. 
Local Sponsors and Partners
Local Sponsors and Partners make it possible for our chapter to provide free mentoring to Palm Beach County business owners.
We thank them for their support!
Recommended by
They all agree: SCORE is the place to go for Pro Bono, hands-on, expert business advice.